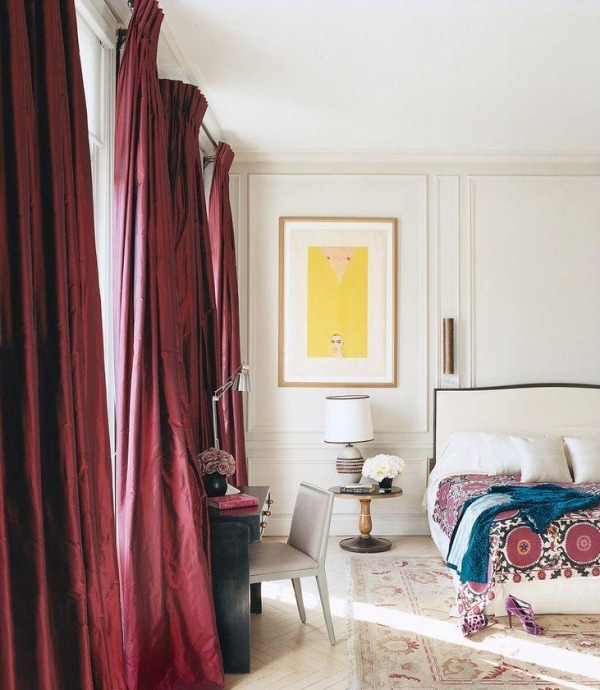 Choosing suitable bedroom curtain ideas sometimes it is arduously to navigate in a various fabrics, colors and many textures to find the appropriate style of the window arrangement that will combine with the interior design of the whole bedroom. It is a mistakable to believe that the ready-made models of curtains from magazines will look in your bedroom such perfect as they are on photos.
The same bedroom curtains do not look the same way in large and small rooms, narrow and wide windows at high and low ceilings. An sagnificant role is played by the architectural details of the room: ceiling beams and niches, pipes and electrical parts, projecting sills and massive batteries. If you sew curtains by yourself or order them in the salon, you have to consider all these negative elements and include in its design drapery and decor for an additional distraction and redirecting of attention.
The curtains in the bedroom are not just a decorative part but also a functional one because they protect the room from the sunlight when you need a good sleep at night. The texture of the fabric in these curtains should be dense but their design must allow toilless opening and closing the window. Choosing a design and color of future curtains carefully study the furnishings in the bedroom. Curtains do not have to come to the fore and they haven't to look as a foreign element.
Photo gallery: bedroom curtain ideas