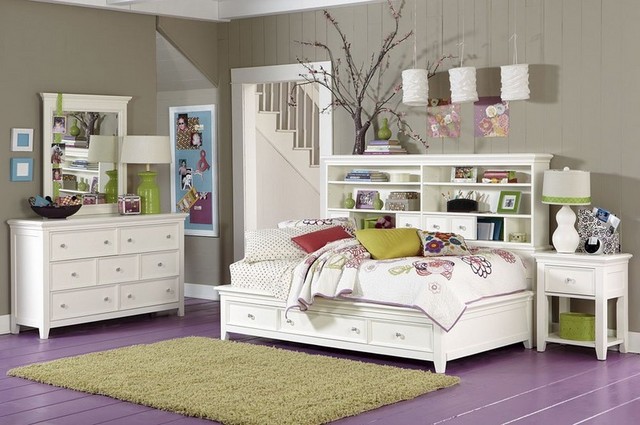 Planning the interior of small areas turns to a big problem for many homeowners, so our small bedroom ideas will help a lot. The dorm is used not for sleeping only. You need a storage, a dresser, even a workplace there.
Small space needs visual extension. You can use light even white color finish. But to avoid the hospital look of your dorm, make several bright accent: red table lamp, purple chairs or printed throw pillows.
If the room size lets doing it install the built-in closet. It will save precious inches and adds functionality to the space.
If you choose between a smaller bed with no storage and a larger one with a storage, choose the second variant. This small bedroom idea will help you getting rid of the dorm clutter.
Use mirrors and reflecting surfaces. Using a mirror, glossy surfaces and glass, built-in furniture and floating shelves will enlarge the space.
Work at the accent wall design. Let your "basic" bedroom be white, but paint originally one wall, for example- close to your bed.
If you need to work at home and in your sleeping room as well, make an extension for your windowsill and use it as a working desk.
Built-in lights will save some additional space. Do not hang in a small dorm any chandelier or a massive pendant.
Build a kind of a platform and place a bed on it. Such an idea for a small bedroom will add several feet "taken" from a vertical space. The platform can be used as a table, nightstand, shelf and built-in storages.
Photo gallery: Small bedroom ideas