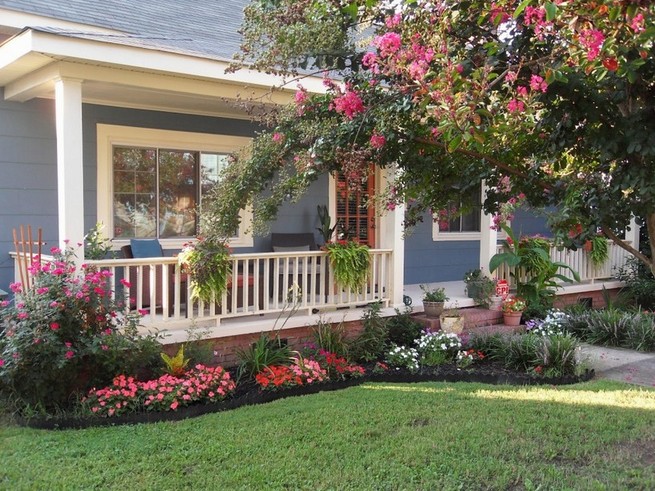 If you live in a private hose, it is necessary to think not just about its interior, but also about its exterior. It can even take more time to decorate the territory around the house, than to do the same procedure inside of it.
Right landscape design can emphasize identity of your house and vice versa. You have to give it a great deal of thought not to spoil the impression of the house. And now we are going to talk about front yard, which creates an initial impression. You need to take it seriously, because the front yard is the first thing you see before enter the house.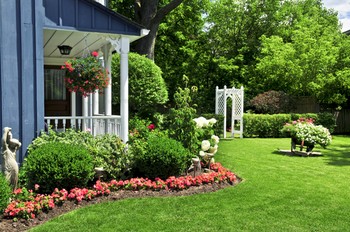 So, here you are some ideas how to create landscape design of the front yard. There are different ideas how to decorate the front yard. But before start you have to do some preparations. Until then planning it is necessary to positively identify measurements of the front yard. Second step is to choose the style. The simplest variant is a lawn with a path to the front door. But it is very boring and cloying enough. To add individuality to the yard, decorate it with different trees, bushes and flowers. It is possible to lay out a flower-bed in front of your house; you may combine different saunas or just drive it with identical flowers.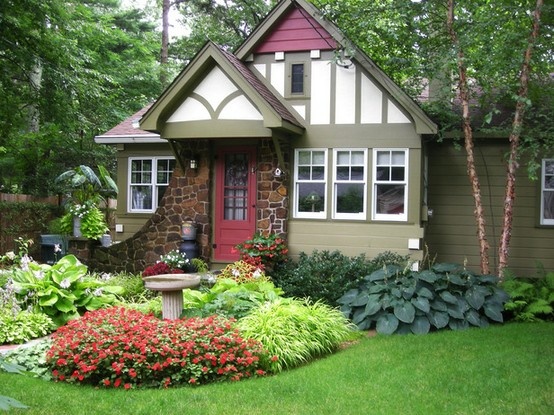 Besides plants stones can be adornment of the yard. You can use them to decorate your flower-bed, to divide it or even some parts of the yard into different section. To set down paths it is possible to use cobblestones, marble, granite pebble etc. It also can be done of block house. You can lay it in different ways, sometimes path can be even the attraction of the front yard. If there is enough place you may plant some trees to divide the yard into shady and sunny parts. Also you can put an arbor or a bench to have a rest or spend time with your family or neighbors, enjoying the beauty of your front yard. If you have children it is possible to set up a playground for them.
Photo gallery: front yard landscape ideas