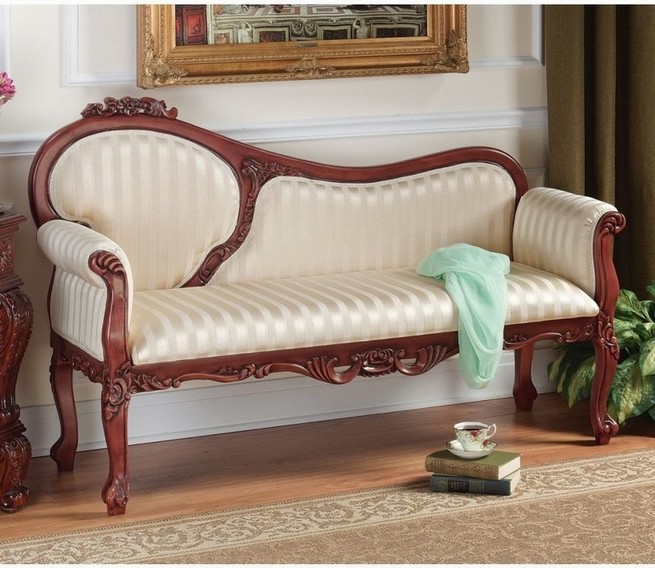 Modern settee sofa is a kind of bench with soft upholstery, convenient backrest and arms. Settee is good for resting and even taking a nap. Such a furniture is the ideal unit for a living room or your patio enclosure. Elegant sofa settee will fit into classic design of a living room. Some of these items have antique look and will match the other furniture stuff in this style.If your house has a separate room where you work ( office) , you can use there a beautiful settee made of leather and similar materials.
Gorgeous settee sofas always add luxury to the space they are laced in. It emphasizes the homeowner status. Your formal dining room can become a cozy haven for this mini-sofa that can dramatically change a room as opposed to chairs and stools. When choosing a settee sofa to the kitchen, consider its upholstery.
It should be very practical and easy to clean: if some food or drinks come to its surface you can wash it fast. This small cute sofa in the hallway will show hospitality of a homeowner. Your guests can comfortably sit on the settee when they come to you just for five minutes. But beware: the talk with the guests may be last longer as after a few minutes of sitting comfortably on the settee sofa your guest may wish to stay at you for longer. When you choose the upholstery of this cute tiny sofa follow your fantasy and intuition, but also consider the look and style of the space you plan to use the stuff in. The styles should match.
Photo gallery: settee sofa