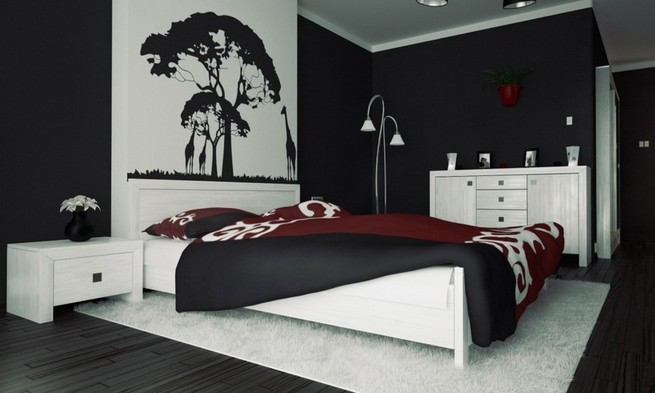 Where can you use black and white wall art? This combination is a strong contrast between two opposites, where every detail becomes clearly visible. The black color is similar to the deepest shadows, and the white symbolizes the opposite light absolute. These ones can be used anywhere: on the floor, ceiling, walls.
If your room have contemporary look or decorated in industrial style white and black wall art will fit it perfectly. The combination of these opposite colors represents the Eastern idea of Yin and Yang, when male and female is combined, forming a perfect unit. Such decor will look great in offices, not in homes only.
When you pick black-and-white wall art for your office, you might leave the furniture as it is – classic variant. Home needs some bright splashes otherwise, the room will look too gloomy. Monochrome wall art and one or two colored interior details such as original stools or a unique modern table will change the room atmosphere, making it fashionable, but stylish.
You should not forget that black and white also have a lot of different shades, which can be combined. It means if you pick wall art in black and white colors, you can add there off-white tones and shades of gray. Such a choice is very important as it keeps the perfect balance between these two contrast colors. The classic combination of black and white has been always popular, and if you manage to combine correctly these two, you will get a nice stylish interior.
Photo gallery: black and white wall art