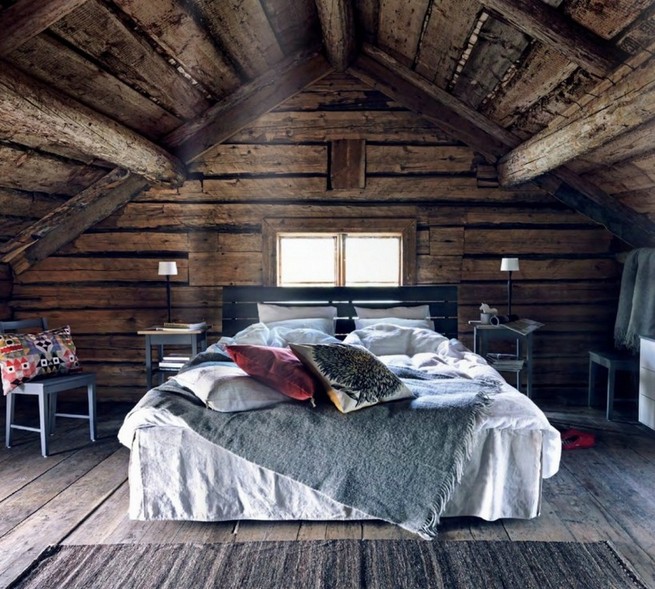 Almost every owner of a private house has an attic which can be turned to an additional living room thanks to its repair and attic finishing. Really, why do people use this space so rare, leaving it empty or storing there tools? Any attic can be transformed into a bedroom, a playing room, and art studio, even a home office.
The location of this area makes it a convenient zone for those who need to work alone. Before you work with finishing of attic and its decor, start from the insulation of the front walls and the roof. These works are usually made by specialists, but finishing can be done by a homeowner. There are many materials for finishing of the attic today, and the most popular are the following ones:
 PlasticThe material gives many opportunities to design the space as you like. Even a non-professional can easily and fast install the plastic panels, and the room will look nice. The greatest minus of this material is fragility – the material may crack on impact.
 Wood panels and veneerYou will get the most cozy iterior in this area if you agree working with wood attic finishing. The panels are mounted almost the same way as the plastic ones. They cost more, but their lifespan is much longer. Veneer is even the better variant than wooden panels: it's lighter and it resists mold.
 Drywall finishingAmong the advantages of this material are its lightness, non-flammability, low cost. Big minus: you should watch the space humidity always.
Photo gallery: attic finishing