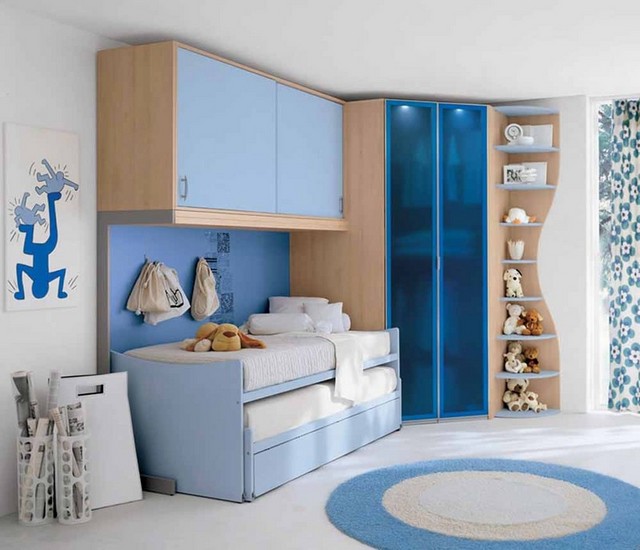 Various bedroom ideas how to furnish a very small, rectangular or a usual guest room or bedroom will help you to make your home the place where you love to stay as you not only "see" its beauty and comfort, but "feel" its spirit. First of all, choose the room style.
When picking it up, pay attention at country style interior design ideas. Your bedroom accessories made in country style, curtains, mirrors, rugs should add cozy look to this room. Never make your bedroom sunny – think over which kind of window treatments you should better choose. This house place is to sleep and relax – avoid too aggressive color shades – red should be excluded. Orange and yellow are not recommended.
Choosing bedroom art in stores, or decorating the room with your hand-made works, think about the idea which each piece of art carries. Never hang on the walls paintings with pictures of war, disasters, modern art with odd images shown. Place on the floor warm rugs – you will be pleased to touch with your feet a soft surface. Art bedroom expressions should carry love, peace and relaxation. Choose darker, but not gloomy color shades when buying furniture and decor for this room. Decorate a bedroom door with some DIY works, pin there drawings of your kids, some inspiring mottos. Avoid sharp odors, use lavender essential oil scent for better rest and sleeping.
Photo gallery: bedroom ideas