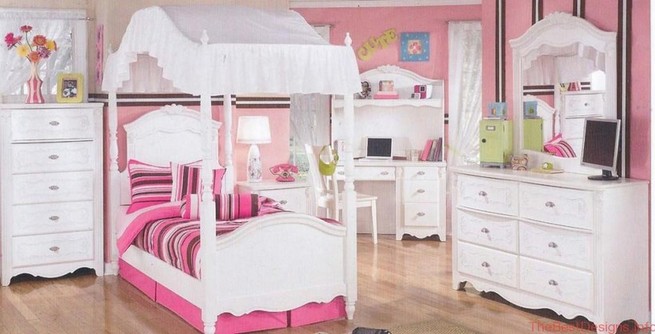 The bedroom is a heart and soul of the flat of house. This is a place where we obtain new energy while sleeping, where our mornings begins and days come to the end. Comfortable atmosphere, attractive appearance, and high quality furniture – this is what we need to make the bedroom appropriate for living.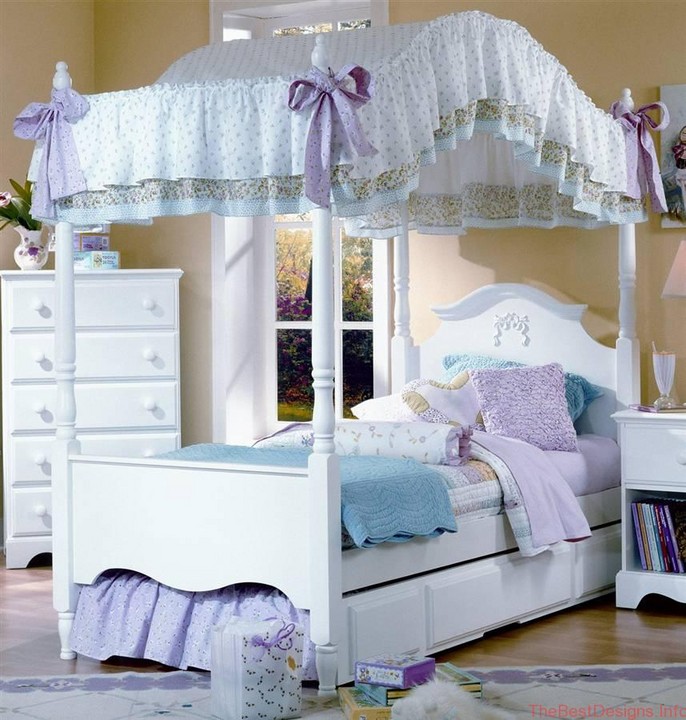 Nowadays it is very popular to use different decorations to make the room are nice and beautiful. People fancy and create new and new way of making their bedroom unique. So, how about speaking about creating a marvelous look of the bed? In the bedroom the bed is a central point. It goes without saying it should be made of quality and solid material, and of course match to interior. That`s why the decoration for the bed is also very important part.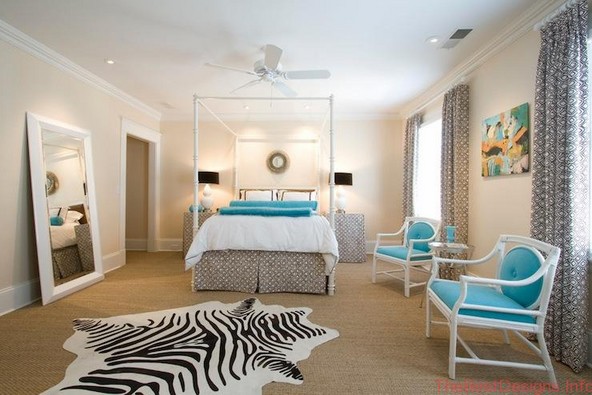 Four-poster beds are commonly-used today and have been popular for many ages! And now designer prefer this type of beds, since it makes the bedroom look royal! Luxurious design is one of the many advantages of this bed. There was a time when only Kings could afford themselves four-poster bed. But today everyone can create gorgeous atmosphere by means of this bed. It suits any type interior, since can be made of different materials and be of various shapes, colors and sizes. Canopy bed has extremely elegant look and be become a treasure for a couple.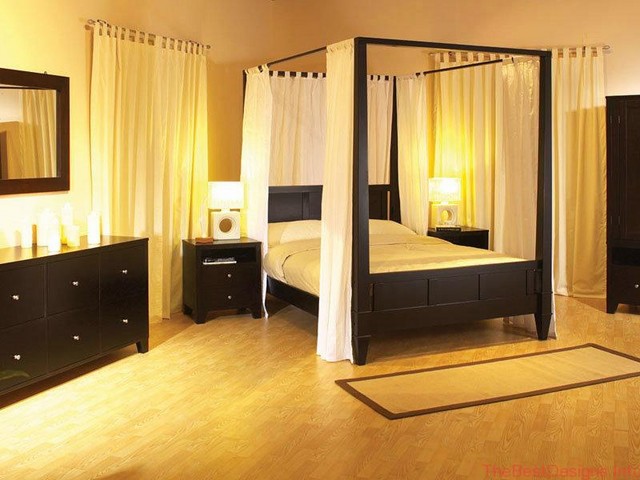 I am sure it will never go out of fashion! Let`s consider the main benefits and make sure why canopy bed
is so perfect:
Protecting function. Four-poster bed will protect you from the insects. Yes, it can collect dust, but this is the way to filter air. It has positive influence on your health, because helping to have a deep sleep.
The atmosphere. Canopy is a guarantee of the cozy and romantic atmosphere in the bedroom. It provides a unique touch and sense of privacy.
It holds warm air over the bed.
If the ceilings in the room are too high, canopy bed is the best solution to make the room cozier. It is a well-known fact rooms with high ceilings looks not very comfortable.
The interior will look more completely.
Surely, the main canopy`s option is an aesthetic. Modern people appreciate comfort and beauty and try to be in trend. Four-poster bed beautifies the bedroom with its luxury appearance. Designers all over the world utilize canopy beds in their projects. By the way, this kind of beds is suitable for any interior. Do not think it will look perfectly in the classic interior. Thanks to the diversity of the forms and materials canopy fits all bedrooms. High-tech? Fusion? Any way you will be glad to have such wonder in the bedroom. Original and universal design make four-poster bed a minion among people appreciated style, beauty, comfort.
Photo gallery: canopy beds