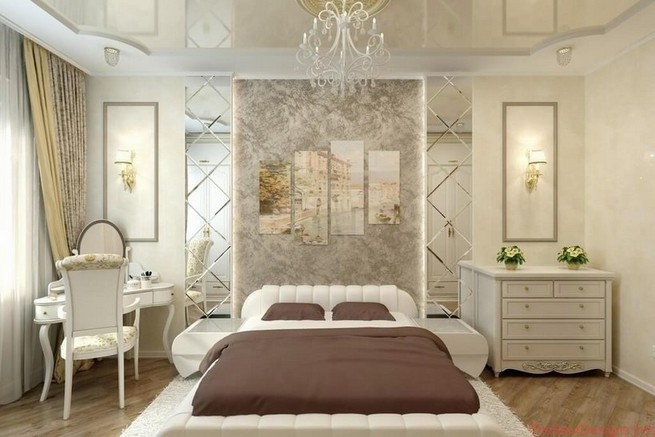 Confidence and generosity, chic and grandeur are the synonyms of the classic style. This royal style takes us away to the times when ladies was wearing silk-like smooth dresses and unbelievable upsweep and men`s manners surprised with their nicety. Today classic style is still popular and impossible without appropriate furniture. Let`s imagine what furniture should be in the classic-style bedroom. It should be elegant and aristocratic.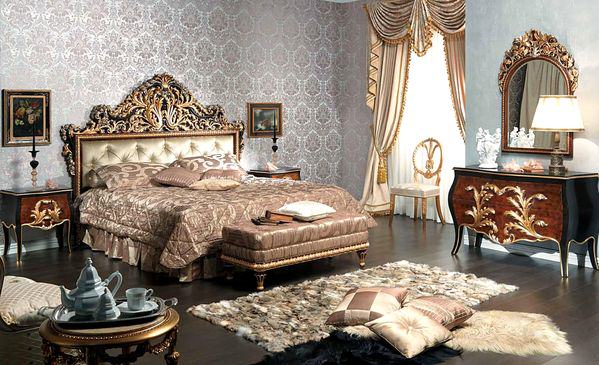 The classic style furniture is notable for impeccable form and the veneer. Such style is chosen by people with good taste. The first thing is essential for such style is space. The classic furniture has huge sizes, and, as a rule, made of natural materials, that`s why it won`t look good in the small rooms, if only because furniture won`t fit into. Pay more attention to the interior planning. If you decided that classic style is what you want, follow closely to it. Bear in mind the furniture is rather expansive, but it will be your pleasure and honor for ages. A bed is a center of the bedroom. When we speak about classic style, the classic bedroom is a kingdom and the bed is a king. It should be massive, made of the best sorts of wood (maple, cherry, rosewood, beech, oak).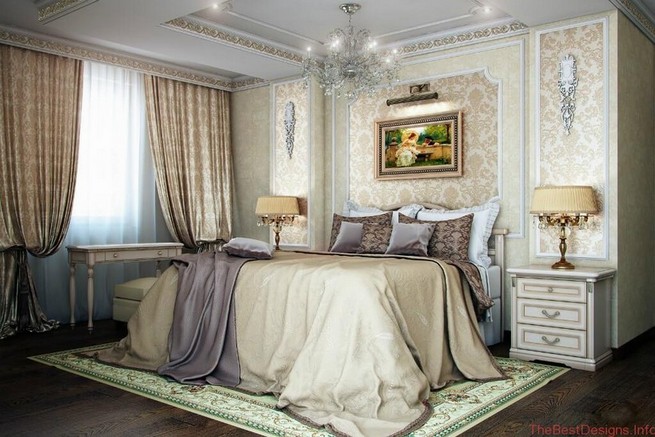 Wood of dark colors make the bed`s appearance recherché. The headboard seems to be a piece of art. Colorific carvings and intricate patterns will ideally decorate it. Use Leather to give a special gloss. Understandably, the bed-clothes also should be of the same style tomake the whole picture accomplished. Remember, interior specialists recommend purchasing antique furniture. But keep in mind such kind of furniture has to be restored to look imposing.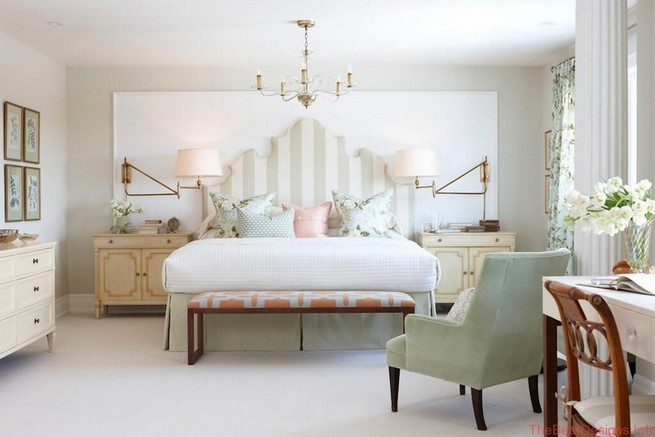 This furniture will make a conspicuous figure and give pleasure. But accord of all details like wallpaper, furniture, decorations must be! Everything should be well-matched. Try to find all furniture and items from a single history period. If you want to avoid mistakes or just don`t take asunder, buy a full set of furniture or use interior magazines which can become your own guide in the world of décor and interior. Classic style is very commonly used among the people with eye-watering budget, since furniture requires it. But, you know, money is not the last factor. When it deals with style, sense of taste and fashion is of great concern.
Photo gallery: classic style bedrooms design