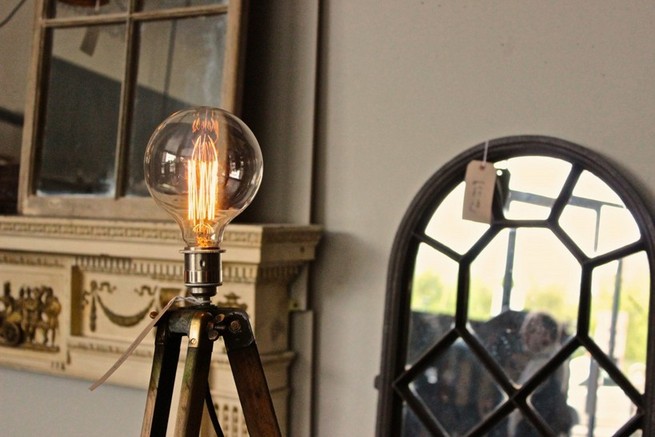 In spite of the fact that today modern style interior attributes are the most widely required ones, antique floor lamps always have their truthful adorers. Vintage items never go out of fashion and always find their worthy places in houses, restaurants, hotels and other public establishments. Most often these lamps are highly collectible.
These are versatile sources of illumination in case you need to create ambient light in your home or office environment or simply set a unique mood in the room. Particularly the usage of floor lamps in antique style for the last purpose drew producers to create most exquisite and amazing models. They come in great variety of designs mimicking anything possible starting with street lamps and ending with trees to look beautiful. Some models are able to bend so that you feel more comfortable in case you are reading a book.
Meanwhile some other models are quite high and emit light exclusively through their tops, which creates an illusion of a daytime in your room. However, what attracts most in antique-styled floor lamps is particularly their design and age that adds charm to the look.
So if you search a vintage floor lamp one of the best destinations will be the 1stdibs. Here you are sure to come across marvelous models such as the Midcentury Brass Torchiere Tripod Floor Lamp by Gerald Thurston or the "China" Palm Tree made in France in 1970. Anyway, quite many other variants are also available in this specialized store.
Photo gallery: Antique floor lamps